Digital Marketing Course for Entrepreneur
Google Ads/ PPC
Includes the most detailed, elaborative and exhaustive coverage of Google ads Implementation.
Facebook Ads
Uderstanding Social Media Platforms like Facebook, Twitter, YouTube, LinkedIn, Instagram Etc to grow Business.
Website Development
Type of websites, hosting, domain,(Page builder plugin), page & post creation, template creation & use, and menu structure.
Revamp Training Wakad Digital Marketing Course for Real Estate Channel Partners and entrepreneurs
Innovation has impacted on entrepreneurs
Innovation has impacted how entrepreneurs carry on with work. Your business must exist online to promote your goods and services in the marketplace.
This course will assist you with fostering the abilities you want to accomplish your advertising objectives utilizing the web and digital marketing innovation.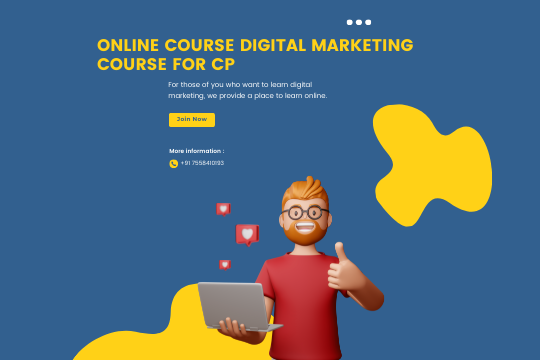 Revamp Training Wakad For Real Estate CP
Revamp Training Wakad you get to gain proficiency with the most developed Digital Marketing Course for Real Estate Channel Partners and entrepreneurs.
With the role of digital marketer moving towards being a data-driven digital marketer, there is a conscious effort in our course content to instil a nack for data collection through multiple tools and channels included additionally in the course content.
Why Should Real Estate CP/Entrepreneurs Invest Time & Efforts In Digital Marketing?
The Digital market turns into the biggest stage to present a business.
Understand tools like Google Analytics to monitor your campaign's success and return on investment (ROI).
Helps you to reach a large target audience in the shortest time.
Quickly contact customers directly.The most cost-effective and measurable way.
Learn about consumer behaviour and how choices are made by online buyers.
Gives open doors to little and medium entrepreneurs to connect with the top brand.
Frequently Asked Questions
Why Revamp Training?

We are Pune based Digital Marketing training provider. Nowadays every problem solution can get with digital solutions be it Amazon, Uber, or Facebook. Revamp Training Wakad is from 2015 we are provided training for 100+ entrepreneurs.

What are the prerequisites for this course?

Will I need a Computer System?

Yes, Being a Digital Marketer you will need a laptop or PC. In fact, the system and internet are the 2 main essentials of this program. This program will enable you to earn through these two things once you successfully complete it.
Will I get Practical Exposure?

In all our programs we extensively use industry tools & software, case studies, live advertising budgets, and real-world problem-solving approaches to ensure that you are able to get true hands-on experience.

In Which mode do I Join the course?

What will the Welcome Session# cover and who can attend it?

This session will be conducted by an industry expert and will give you an in-depth understanding of the industry trends, and insights into multiple domains and opportunities that will come your way after successfully completing your course at Revamp Training Wakad, Pune.
Honorable CP & STUDENTS
Well, I am very grateful for this idea of learning Online Digital Marketing course by Shradhyey Sir. I had a very great experience, the teaching pattern was so smooth and systematic. The teacher not only taught and cleared the concepts but also, shared their experiences and their mistakes and lessons they got from them

Sreeraj Sreekumar-CP @ Crown Properties

Pune

This was a very good learning experience. Sir was very patient with me as i took little bit of time getting used to the concept as my educational background is different. They have taken extra care to prepare the syllabus based on their learnings and experiences which helps a lot. Personal attention is paid to all the students.

It was a good learning experience at revamp. Mentor (shradhyey sir ) is so supportive and help you to learn the things flexibly. Good place to learn marketing digitally !

Amazing trainer, gets into real in depth knowledge and makes sure you understand everything. I have a lot of experience and this training helped me a lot for better understanding of digital marketing Highly recommend

shweta dawalbhakta - entrepreneur

Pune

It was really great learning experience..best teaching in affordable fees to learn digital marketing..overall course is very good and all points are covered in very short period of time.. All doubts are cleared in detail...If u want to learn digital marketing it is very good course and academy..Thanks sir for over all course...
© 2022 Eccentric Infotech. All rights reserved | Design by Eccentric infotech